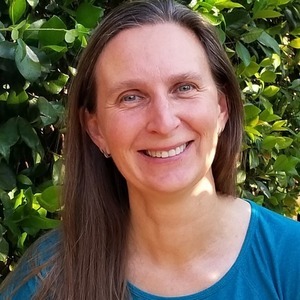 Jerneja Caserta
Special guest
Jerneja was born in Slovenia, a part of former Yugoslavia. She got her Bachelor's degree in Molecular Biology (at the University of Camerino) in Italy and in 2002 she received her PhD at the same University studying function of proteins that participate in protein synthesis.
In February 2005 she moved to Department of Microbiology at the Ohio State University as post-doctoral fellow where she worked on a control mechanism of transcription (RNA synthesis) in bacteria.
In May of 2008 she moved to Cancer Center as a Postdoctoral fellow and started working in a human genetics lab studying genetic predisposition to colon cancer and later thyroid cancer.
In January 2017 she started working at a cancer center in Southern California working on genetic predisposition to breast cancer.
During her career she has published several first author peer reviewed papers and collaborated with many scientists and co-authored research papers.
In February 2018 she completed a Plant Based Nutrition Certificate at T. Colin Campbell Center for Nutrition Studies and eCornell as she started realizing diseases can be prevented (even cancers).
Jerneja Caserta has been a guest on 1 episode.
October 18th, 2022 | Season 3 | 46 mins 59 secs

conspiracy, health, medicine, politics

Molecular biologist Jerneja Caserta was born in Slovenia and got her Bachelor's degree in Molecular Biology in Italy. In 2002 she received her PhD at the same University studying function of proteins that participate in protein synthesis. However, since 2020 she has had to question much of what was previously taken for granted (and still is by her colleagues). In this informative and entertaining episode Jerneja takes us on her journey and process of awakening, which began primarily when she heard that PCR technology was being misused to diagnose so-called "co(n)vid-19" cases. As it happens, Jerneja has over 25 years of experience working with PCR technology and immediately recognised something was seriously wrong with the Narrative. As she quickly realised, there is no c-19 v!rus, and v!rology is a fraudulent branch of science controlled by Big Ph@rma. She now watches her colleagues for the day they too open their eyes and see the truth. Also discussed: her time as a member of the Left, her dalliance with communism, and her nascent interest in exploring the nature of reality and spirituality free of the fetters of the Roman-Catholic indoctrination of her youth.

Find the full episode and all my members-only multimedia content at: Truthiversity.com