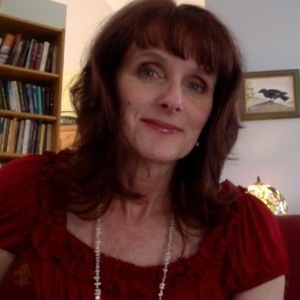 Eve Lorgen
Special guest
Eve Lorgen is a dedicated counseling and hypnotherapy professional, author, anomalous trauma researcher, Hatha yogi and Taoist Chi Gong practitioner. She began her pioneering work with alien abductees, "milabs" and mind control victims while earning her Masters Degree in Counseling Psychology in 1992. She also holds a BS in Biochemistry and worked in the Biotechnology industry for 7 years. Eve started a support group in 1994 in San Diego County, CA for experiencers of anomalous trauma and continues to consult with anomalous trauma clients worldwide today while living in Western North Carolina. She was a close associate of the late Barbara Bartholic and is dedicated in continuing and expanding the work of the late Dr. Karla Turner.
Anomalous Trauma is defined as traumatic events that are out of the normal range of human experience. These experiences may include alien abductions, near death experiences, shamanic initiations, military abductions (milabs) mind control, spiritual warfare, demonic and psychic attacks, cult involvement and narcissistic abuse. Early on in her career counseling alien abductees, she discovered a plethora of unusual experiences that often accompanied those who reported alien encounters and milabs. The most prominent aspect of Eve's counseling and support is with those who are experiencing some form of alien or paranormal orchestrated love relationship issues, or what she calls "the love bite".
The love bite is a misunderstood and highly taboo aspect of the alien abduction experience: alien engineering of human love relationships and alien manipulation of abductees' lives. However, as more people have come forward to share their unusual "orchestrated love relationships", Eve discovered that this is not exclusive to the "alien abductee subpopulation" and is much more widespread.
Eve authored "The Love Bite: Alien Interference of Human Love Relationships" and The Dark Side of Cupid (Keyhole Publishing, 2012)
(E Logos & HHC Press, 2000) and is a contributing author to all three volumes of the Universal Seduction by Angelico Tapestra.
She has written numerous articles internationally on the alien abduction phenomenon in magazines such as X-Times, Nexus, JAR, MUFON Journal, Enigmas, Unknown Magazine, independent E-zines, newsletters, blogs and web sites. Many of her articles have been printed in Spanish, Italian, French and Croatian. Eve is also an excellent poet. She is a frequent guest of talk radio shows, independent film documentaries, and a former radio show host for NSPN Night Search Paranormal Radio Network of out Memphis, TN. She has publicly lectured across the US for MUFON groups, annual conferences, independent paranormal & UFO discussion groups and Brian Hall's Conspiracy Conference.
Eve is available for telephone consulting/counseling for a fee. Please contact Eve directly to schedule a session.
Eve Lorgen has been a guest on 1 episode.
August 24th, 2022 | Season 3 | 1 hr 23 mins

aliens, conspiracy, mental health, paranormal, psychology

Anomalous trauma researcher, author, and counselor Eve Lorgen joins me for a rollercoaster ride through the interdimensional fun park that is life on (and near) earth. This conversation pulled together so many threads it nearly boggles the mind. Among them, we waded through anomalous trauma, "twin flames", military abduction (MILAB), alien abduction, parasitic entity attachment, mind control, demonic entities, supersoldiers, the secret space program, Satanic ritual abuse (SRA), and what Eve calls the "love bite" (alien or paranormal orchestrated love relationship issues). As if that isn't enough, we also had the opportunity to discuss links between shamanism, Castaneda, gnosticism, and the ostensible hierarchy of alien beings involved with humanity. Strap in and prepare for a (strange) ride.