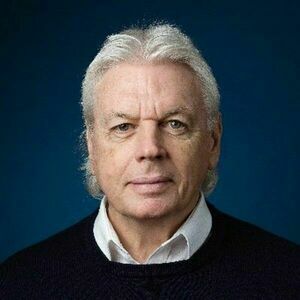 David Icke
Special guest
David Icke, long considered by many to be the foremost expositor on the "global conspiracy", has been writing books for decades warning that current events were coming. He has faced ridicule and abuse for saying that the end of human freedom was being planned, how, and by whom.
And yet, his predictions over more than 30 years have been proved stunningly accurate, particularly since the turn of 2020, and often down to the fine detail. Icke has, through the course of many books and public appearances, has laid out the background to what he calls the 'Global Cult' which operates across borders to advance a long-planned agenda for total human control.
Those just waking up to the fact that "something doesn't smell right" about the last 2 years who hear him speak on 'Co(n)vid' will view events of 2020 and 2021 in a totally new light.
David Icke's time has come and it has never been more important that people all around the world hear what he has to say about the way humanity is being attacked - and what to do about it.
David Icke has been a guest on 1 episode.
February 16th, 2022 | Season 3 | 1 hr 48 mins

conspiracy, health, medicine, politics, spirituality

David Icke, the world's most famous conspiracy factualist and expositor of the Global Cult's nefarious activities, joins Brendan D. Murphy for the first episode of Season 3 of Truthiverse. In this interview he's in fine form and we get him talking on a number of subjects of increasing interest and/or concern to millions of people. As well as discussing why he believes we exist in a simulation, David's shares his attitude towards the pursuit of truth and others' perceptions of him; the truth about the "omicron variant"; what we have to become to end the global manipulation and see beyond the simulation; his thoughts on the original/prime earth and the Gnostic view of our simulation; the link between our earth-reality simulation, archontic control, and AI and what he thinks the AI agenda is; why the Elite only need the PERCEPTION of a v!rus or pandemic and not a real one to re-engineer the world and control the behaviour of most of the population; the way the global ruling cult that controls politics and finance operates and thinks - and the obliviousness and idiocy of most involved the system who are simply mind-controlled twerps; about the way humans were altered (limited) many millennia ago and by whom; his views on the God in the Bible's Genesis; the real purpose of the covid-19 hoax and the (fake) vaccines... and much, much more.
Strap in and enjoy this chat with one of the most charismatic iconoclasts of the past 100 years.