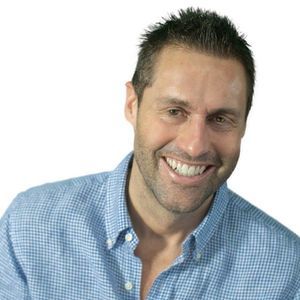 Jason Christoff
Special guest
Jason Christoff has developed a world wide reputation as a self sabotage coach who makes complex issues easy to understand for his clients. Jason discovered very early in his career, after managing one of Canada's most successful weight loss clinics, that health and self sabotage were inherently connected. Jason is interviewed across the world every month, appearing on various podcasts and radio shows, regarding his highly effective methods for overcoming self sabotage, losing weight and how to rise up to your full potential.
Jason also leads by example for his clients, using his immense experience learned when he overcame his own self sabotaging behavior, which had driven him to the brink of disaster. Jason has written over 1300 articles on a wide array of topics, all available here for free on this website. Jason believes that not only can we save ourselves with effective coaching…..we can also save our children, our most important relationships and our communities.
Jason Christoff has been a guest on 1 episode.
April 18th, 2021 | Season 2 | 1 hr 29 mins

conspiracy, medicine, natural health, politics, religion

Self-sabotage coach Jason Christoff is a straight-shooting truth-speaker well known to many fans of health freedom and conspiracy research. In this episode Jason walks us through globally employed techniques of mass-mind control and how they play out in plain site, as well as the negative effects they have on us. He details the reasons why so few people have really got their lives together, and why self-sabotage is so rampant - as well as what we can do about it. From the adverse physiological effects of caffeine and alcohol to the ancient child-sacrificing cult of Molech that still operates in broad daylight right under our noses, this episode is a feast of solution-oriented truth-speaking and hard-hitting conspiracy excavation. Instead of doom and gloom, Jason offers an educated perspective that still holds the potential for humanity to rise up over the forces of manipulation and self-sabotage that have kept us down for far too long. I enjoyed this one immensely and trust you will too!