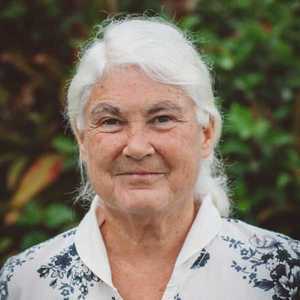 Dr. Stephanie Seneff
Special guest
Dr. Stephanie Seneff is a Senior Research Scientist at MIT's Computer Science and Artificial Intelligence Laboratory in Cambridge, Massachusetts, USA. She has a BS degree from MIT in biology and a PhD from MIT in electrical engineering and computer science.
Her recent interests have focused on the role of toxic chemicals and micronutrient deficiencies in health and disease, with a special emphasis on the pervasive herbicide, Roundup, and the mineral, sulfur. She has authored over three dozen peer-reviewed journal papers on these topics.
Dr. Stephanie Seneff has been a guest on 1 episode.
November 12th, 2020 | Season 1 | 59 mins 51 secs

conspiracy, medicine, natural health

Since December 2019 as Technocracy has shown its gruesome form more and more openly, all we've heard from the so-called "medical authorities" is how a "new coronavirus" is running amok ending civilisation as we know it. Stephanie Seneff is one scientist of many offering a very different take on things. Her recent research into glyphosate - the active ingredient in Monsanto's notorious Roundup (banned in France) - correlates "covid hot spots" with widespread cumulative glyphosate exposure, the symptoms of which take time to emerge. Gylphosate and other poisons never quite manage to make it into mainstream discourse (propaganda), so let's take a closer look with Stephanie at the type of information the World Hoax Organisation and U.N. is conveniently "forgetting" to mention as they lock the world down and usher in a global fascist digital dystopia that would make Orwell's jaw drop.