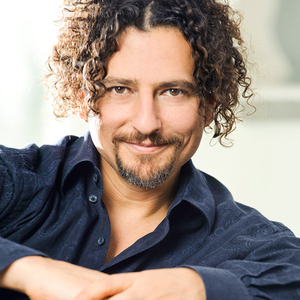 David "Avocado" Wolfe
Special guest
David "Avocado" Wolfe is the rock star and Indiana Jones of the superfoods and longevity universe.
The world's top CEOs, ambassadors, celebrities, athletes, artists, and the real superheroes of this planet—Moms—all look to David for expert advice in health, beauty, herbalism, nutrition, and chocolate! David is the celebrity spokesperson for America's #1 selling kitchen appliance: the NUTRiBULLET™.
Wolfe is the son of two medical doctors, and holds degrees in law, mechanical and environmental engineering, and political science, as well as a master's in living-food nutrition. In keeping with his commitment to a sustainable planet and lifestyle. He is the visionary founder and president of the non-profit The Fruit Tree Planting Foundation charity (www.ftpf.org) with a mission to plant 18 billion fruit, nut, and medicinal trees on planet Earth.
Over his career spanning decades, he has given over 3000 talks in longevity, nutrition, and how to live the best day ever.
Now, sick and tired of watching the Globalist machine trample human health and freedom, Avocado is taking a stand against tyranny - and inviting all who hear the call to join him in the Great Globalist Takedown.
David "Avocado" Wolfe has been a guest on 1 episode.
October 29th, 2020 | Season 1 | 59 mins 11 secs

conspiracy, coronavirus, deep state

David "Avocado" Wolfe joins Brendan on Truthiverse in an epoch-making time, as America is on the brink of collapse and civil war - and defending itself against unprecedented attacks on basic freedoms. The Marxist/communist onslaught against the US and Canada in the form of the medico-fascist technocratic takeover of society has Avocado's blood boiling - he's on the war path. This episode is a freedom-fighting joy ride through the insanity and opportunity of 2020 - as seen through Avocado's eyes. Grab your sword and shield and join Avocado and Brendan in defending the sanctity of freedom - whether it's medical freedom or basic freedom of speech. Let's take the fight to the Globalists like never before.