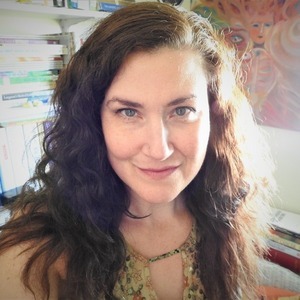 Amandha Vollmer
Special guest
Amandha Dawn Vollmer, affectionately known as ADV, is a renowned health expert and best-selling author with an impressive breadth of knowledge on natural healing and holistic wellness practices. With over 20 years of experience in the field, ADV is a sought-after speaker and educator who has inspired countless individuals to take control of their health and live vibrant, thriving lives.
ADV's passion for natural healing and alternative medicine was sparked at an early age, and she has dedicated her life to studying and sharing her knowledge with others. Her deep understanding of the human body and its innate ability to heal itself has led her to develop a range of powerful, natural remedies that have helped thousands of people overcome chronic illness and achieve optimal health.
Some of ADV's greatest contributions to the health and wellness community are her websites: YumNaturals.store, DMSO.store, Yummy.Doctor and HealingwithDMSO.com. These comprehensive online resources provide a wealth of solutions and information on natural healing, including articles, videos, and podcasts on a variety of topics ranging from nutrition and detoxification to frequency medicine and natural remedies.
Amandha teaches the truth about this world (gentle or blunt); her breadth of knowledge delves into politics, law, physics, philosophy, corrected history, and cosmology. She has been a voice of sound logic during the plandemic, calling out the hoax on day one, experiencing backlash via violent cancel culture and various harassments, and losing huge social media accounts, etc. She is one of the members of the esteemed Team No-Virus, exposing the fraud of virology and the lies of the germ theory.
With extensive knowledge and experience, coupled with a commitment to empowering others to live their best lives, ADV is truly a beacon of light in the health and wellness community (and she can swear like a trucker, too!)
Amandha's websites
https://www.patreon.com/yumnaturals
Social Media
Linktree: https://linktr.ee/Yummy.doctor
Instagram: @amandhav, @Yummy.Doctor, @yumnaturals and @yum.naturals
Facebook: Amanda Vollmer and @yumnaturals
Twitter: @yummy_doctor
Telegram Groups
ADV's Main Channel: https://t.me/amandhavollmer

ADV's Legal/Lawful Templates Group: https://t.me/HDoT_Templates

ADV's Local Ontario Group: https://t.me/ontarioawake
Amandha Vollmer has been a guest on 1 episode.
May 6th, 2023 | Season 4 | 48 mins 7 secs

government, health, medicine, politics

Amandha Vollmer is naturopathically trained (and blacklisted) holistic healer and educator who joins me to discuss a number of juicy topics, including the allopathic takeover of naturopathy and destruction of education. She explains how to came to leave naturopathy behind and expand her remit, designing her own remedies, learning from clients and how nature actually works. We learn how Amandha left university as a "radical vegan eco-terrorist," and of her subsequent kundalini awakening in 2000 which changed her forever. Amandha also discusses how, why, and when she started to discern the problems with virology and why pathogenic viruses are nonsense. Additionally she delves into the concept of Socratic method and logic and how to dialogue constructively at a grassroots levels to help clarify the real medical and scientific issues so we can move beyond the System's absurd programming. We also swap notes on the lack of clear-thinking ability in portions of the Truth Movement and her ideas for moving forward. Aspects include cognitive dissonance and betrayal. Bonus for Truthiversity subscribers: We also discuss why Arthur Firstenberg is wrong about chemtrails (warning: colourful language!) and other interesting things.