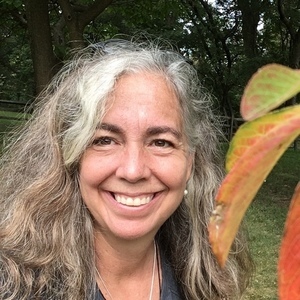 Alison McDowell
Special guest
Alison McDowell is a mother and an independent researcher in Philadelphia, Pennsylvania exposing the seemy economic underbelly of the manufactured covid-19 plandemic - and what is to come: the Fourth Industrial Revolution.
What began as an effort to slow the privatization of public education in her city evolved into an investigation of globalized poverty management, euphemistically known as social impact investing. After spending several years researching predatory educational-technologies, Alison began to dig into a new form of capitalism - biocapitalism or stakeholder capitalism, where humans are transformed into data commodities.
With the coming Fourth Industrial Revolution planned out by Klaus Schwab and the World Economic Forum, human labor is about to be replaced by artificial intelligence and robots. This creates a problem of how life can be made profitable for transnational global capital interests when the poor have no buying power and are drowning in debt. Their solution?
Human capital bond markets, but first everyone must be tagged and trackable. That's where the biometric covid health passports come in. A future of behavior scrip tied to smart city surveillance is on the horizon.
Alison McDowell has been a guest on 1 episode.
October 22nd, 2020 | Season 1 | 58 mins 37 secs

communism, conspiracy, fascism, medicine, transhumanism

Alison McDowell is "just" a mum and blogger - who happens to be one of the world's most articulate and incisive analysts of the globalist agenda. Tapping into her deep research into powerful think tanks such as the World Economic Forum and monolithic Silicon Valley interests, Alison and I break down the long-planned Fourth Industrial Revolution - also known as the "Great Reset". She outlines the framework for total forced digitalisation of every facet of human life, medical tyranny, global poverty management run by Wall Street and the Corporatocracy, and how covid-19 is merely the trigger for enacting a long-planned dystopian vision for the future where real humanity is but a memory - and we are surveilled and controlled within an inch of our lives. Alison's perspective is thoroughly researched and articulately elucidated. This is information and perspective that the human race needs if it wants to avoid self-destruction at the murderous hands of Technocracy and take another path. I wish I was exaggerating.